Pesto alla Genovese Vegan
Elke streek, stad en dorp heeft zijn eigen specialiteiten, maar de meest bekende pesto is een traditionele saus uit Liguria. De naam, pesto Genovese, is dan ook vernoemd naar de stad waar het vandaan komt Genua. Onze Pesto alla Genovese is hierop gebaseerd maar dan helemaal vegan!
Bertolli Pesto alla Genovese Vegan is een heerlijke saus die is bereid met basilicum, pijnboompitten, extra vergine olijfolie en zonder tofu. Deze smaken komen goed tot hun recht in marinades, dressings, als spread op brood of in een heerlijk pastagerecht.
Pesto komt van het woord 'pestare' wat stampen betekent. Dit verwijst naar de traditionele manier om de pesto fijn te maken met een vijzel, ofwel stampen. Tegenwoordig kan het ook met de keukenmachine gemaakt worden maar als je toch de tijd neemt om het zelf te maken, gebruik dan een vijzel voor een meer aromatischere pesto.
Bertolli is in 1865 opgericht in Lucca, Toscane. Francesco Bertolli en zijn vrouw Caterina openden een delicatesse winkeltje waarna ze begonnen met export van Italiaanse producten naar Italiaanse migranten over de hele wereld. Tot op de dag van vandaag wil Bertolli al het goede uit de authentieke, eenvoudige en lekkere Italiaanse keuken beschikbaar maken voor iedereen.
Een vegan groene pesto, voegt de lekkerste smaken uit de Italiaanse keuken samen
Bereid met basilicum, pijnboompitten en olijfolie
Kan gebruikt worden als marinade, dressing of als spread op brood
Geïnspireerd door Italiaanse recepten
Lang houdbaar
Met een vleugje extra vergine olijfolie
Vegan
| | |
| --- | --- |
| Energie | 1319 kJ (320 kcal) |
| Eiwitten | 3,7 g |
| Koolhydraten | 1,6 g |
| Suiker | 0,6 g |
| Vezels | 1,0 g |
| Vet | 33 g |
| Verzadigd vet | 3,9 g |
| Zout | 2,6 g |
Ingrediënten: basilicum (51%), zonnebloemolie, pijnboompitten (niet-EU) (4%), extra olijfolie verkregen bij de eerste persing (3%), cashewnoten,  zout, voedingszuur (melkzuur), natuurlijk aroma, knoflook, antioxidant (ascorbinezuur), witte wijnazijn.
kan pinda bevatten.
Recepten voor Pesto alla Genovese Vegan
Meer over Pesto alla Genovese Vegan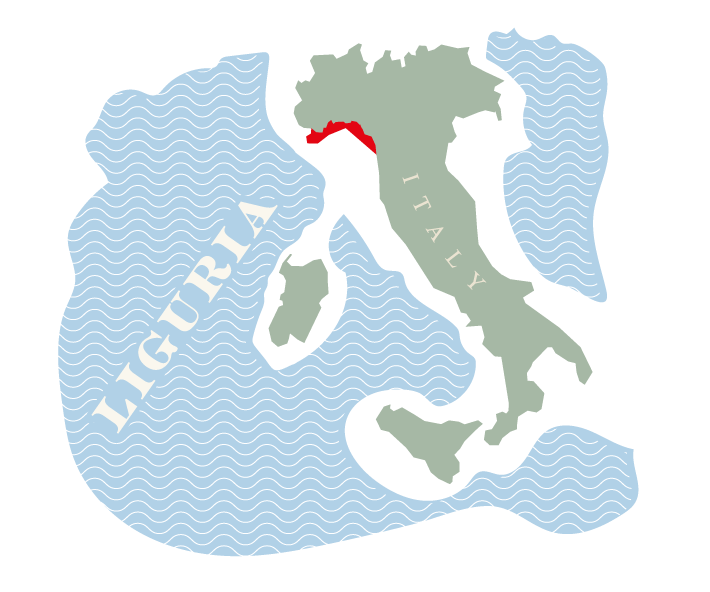 Liguria
De hoofdstad van Liguria is Genoa (Genua), wat bekend staat om zijn pesto. Je zult hier dan ook veel pasta gerechten tegenkomen met pesto. Verder is dit niet een gebied waar tarwe op verbouwd kan worden en daarom maken ze hier veel gebruik van kikkererwten. Pastavormen uit Liguria zijn onder andere: corzetti, pansoti, piccage, trenette, trofie en een liguria gnocchi.