Bertolli Pesto Rosso is een heerlijke saus die is bereid met zongedroogde tomaten, Italiaanse kazen en olijfolie. Deze smaken komen goed tot hun recht in marinades, dressings, als spread op brood of in een heerlijk pastagerecht.
Pesto komt van het woord 'pestare' wat stampen betekent. Dit verwijst naar de traditionele manier om de pesto fijn te maken met een vijzel, ofwel stampen. Tegenwoordig kan het ook met de keukenmachine gemaakt worden maar als je toch de tijd neemt om het zelf te maken, gebruik dan een vijzel voor een meer aromatischere pesto.
Bertolli is in 1865 opgericht in Lucca, Toscane. Francesco Bertolli en zijn vrouw Caterina openden een delicatesse winkeltje waarna ze begonnen met export van Italiaanse producten naar Italiaanse migranten over de hele wereld. Tot op de dag van vandaag wil Bertolli al het goede uit de authentieke, eenvoudige en lekkere Italiaanse keuken beschikbaar maken voor iedereen.
Een veelzijdige rode pesto, voegt de lekkerste smaken uit de Italiaanse keuken samen
Bereid met gedroogde tomaten, Pecorino kaas, knoflook en olijfolie
Kan gebruikt worden als marinade, dressing of als spread op brood
Geïnspireerd door Italiaanse recepten
Lang houdbaar
Met een vleugje extra vergine olijfolie
| | |
| --- | --- |
| Energie | 1629 kJ (389 kcal) |
| Eiwitten | 6,6 g |
| Koolhydraten | 8,4 g |
| Suiker | 7,1 g |
| Vezels | 2,2 g |
| Vet | 36 |
| Verzadigd vet | 6,6 g |
| Zout | 2,5 g |
Ingrediënten: Tomatenpuree (40%), zonnebloemolie, Italiaanse kaas (10%) (Pecorino Romano BOB¹, Grana Padano BOB¹ (bevat lysozym van ei)), extra olijfolie verkregen bij de eerste persing (10%)(EU), gedroogde tomaat (5%)(niet-EU), cashewnoten, basilicum, tomatenpoeder(2%)(EU), zout, pijnboompitten, emulgator (lecithine), knoflook, cayennepeper, zuurteregelaar (citroenzuur). ¹ Beschermde Oorsprongsbenaming.
Recepten voor Pesto Rosso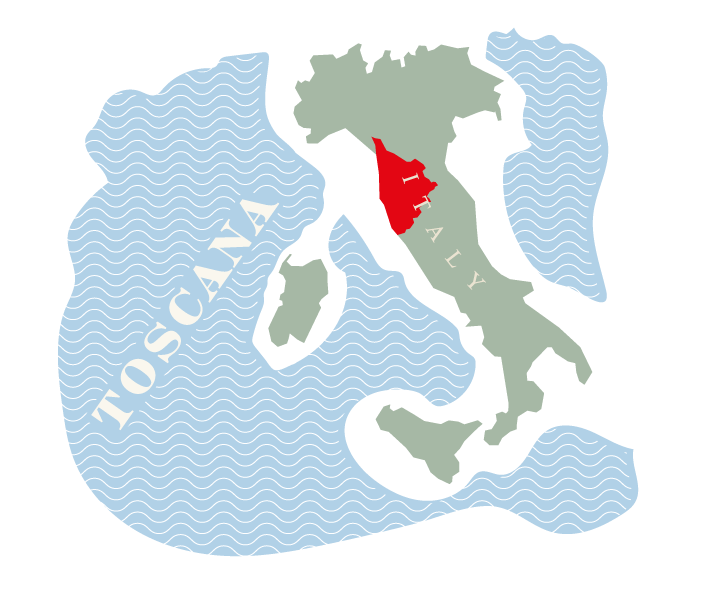 Toscana
Toscane is een plattelandsgebied en de Toscaanse keuken is dan ook verbonden met landbouwtradities en draait om simpelheid. Bij bijna elke maaltijd hier wordt er ongezouten brood geserveerd. Vroeger was er een belasting op zout en daarom zijn de mensen hier gewend geraakt aan ongezouten brood. Een van de locale pastavormen hier is 'pici' en een 'bistecca alla Fiorentina' is het meest bekende vlees van deze regio.